India is currently witnessing a paradigm shift especially, in the travel sector. Several people in India simply align with the customary principles that are in existence for years. couple friendly Hotels in Delhi is no more a dream now. But, still, some are ready for the change and are on-trend. It's a boon for young couples with the arrival of hourly hotel booking portals like Bag2Bag in Delhi. The capital city of India is usually busy and people residing there are used busy walks of life. 

The general appeal of Delhi glows with the intact combination of tradition and modernism. And, people fall in love with this city because of this quirky nature. With many delightful destinations also situated in and around Delhi, it will be a noble getaway for young couples. When it comes to booking couple-friendly hotels for an hourly basis in Delhi, grab the deals offered by Bag2Bag and stay cheerful!

People who follow conventional principles in India still believe that couple-friendly hotels are introduced to lure only unmarried couples and blindly oppose this idea. Besides, this is also popular among a myriad of married couples. They cannot always reside in the same place amidst the anxiety. So, they are turned on to occupy themselves in a space that offers ultimate seclusion and convenience. Bag2Bag in Delhi is fully committed to offering what the young couples expect in these premium hotel rooms. More comfort and privacy than their home!
Suitable to unmarried couples

Discard the worries of finding a pleasant stay with your better half as Bag2Bag offers the tailor-made couple friendly hotels in Delhi. Even if you are unmarried, you can expect a warm and comfortable stay with Bag2Bag. Respecting the privacy of young couples is the sole priority of the hotels offered by Bag2Bag. The age consideration is 18+ and have original documents to book a stay.
Mainly, you are safe from outside interference or any sort of assaults since Bag2Bag join hands only with credible hotels.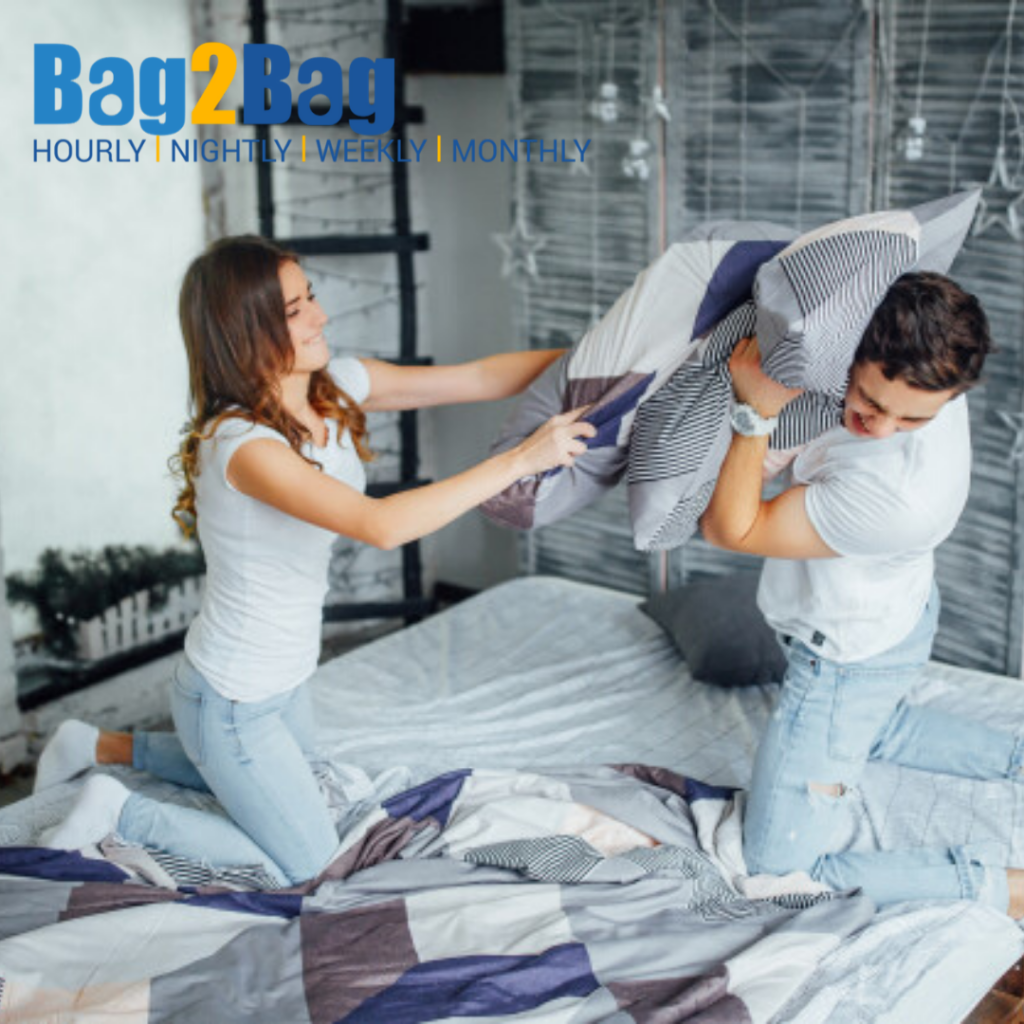 Book a memorable stay with Bag2Bag

Delhi is busy with young couples but they often fall victim to harassment due to the lack of private spaces. With Bag2Bag, ditch all the trouble caused by external interventions and experience the best moments of your life. Here, you will be deciding the time of your occupancy in the hotel and pay only for that. Be it a day stay, night stay, or an extended stay, choose from the list of budget and lavish accommodations.  

Couples can access all the special amenities

You are open to using all the facilities offered by the hotel booked via Bag2Bag despite the number of hours you have opted for. Safety and privacy at its best including the extra benefits will make for satisfying accommodation. 

Flexible check-in and check-out timings
Gym and spa facilities
Amiable hotel staffs
Perfect space for couples
Proper security
Car parking facilities
Easy booking
Excellent hospitality service
Hygienic room facilities
With the concept becoming more popular among the young couples based in Delhi and Bag2Bag offering a comfortable stay, it is appropriate to say that the Capital has become couple-friendly.