Gurugram is a world-class city that brims with a lot of business value and is the reason for attracting major corporate giants all around the globe. Gurugram is the most influential city in the Haryana state and located so near to Delhi. The city is a part of National Capital Region of India(NCR) where it plays a crucial role in the sectors such as finance, banking, IT and automobile to name a few. The recent infrastructure development related to Gurugram is mainly spearheaded by private companies. Gurugram, a business district shares exceptional connectivity inside NCR to favour several business travellers. Also, travellers can easily find an affordable hotel room with Bag2Bag for their needs.

Due to the limitless growth, Gurugram invites a myriad of business travellers for various purposes. It is a city that flourishes with startups where people engage themselves in a different work environment. Gurugram may not be a Silicon Valley of India but it is surely in line for claiming that title after Bengaluru. A real search for premium hotels in this business district ends with Bag2Bag as it provides hourly hotels, day use hotels and short stay hotels for business travellers.

DLF Cyber Hub
It is one of the prime rendezvous spots for local dwellers and business people in Gurugram. This classy hangout place exhibits some of the fascinating bars, pubs, restaurants, and bakeries. As it lies in the vicinity of Cyber City, a giant corporate park which comprises the dominant MNC's and other IT firms, techies of this park love spending time in Cyber City. A perfect place to loosen up with co-workers and is always cramped during the festive seasons with partygoers. Cyber Hub is a dreamy land for foodies and one can take joy in the animated nightlife. To savour the amazing delicacies from different cuisines, it flaunts a range of posh eateries like Frazier Cafe, Panchavati Gaurav, Nando's, Pita Pit, The Beer Cafe, The Wine Company, and many more.

Manesar
Manesar is a little fanciful village which is currently experiencing rapid growth in terms of industries. The place is burgeoning because of its close proximity to the capital city and the arrival of new factories in the region. Manesar is widely seen as an exciting amalgamation of traditional and modern appeal. It is more stimulating with the variety of merrymaking joints and other interesting places. Just set out for experiencing the austere ambience mixed with futuristic attractions! If you need an hourly use hotel room in this business district to relax and refresh, then make great use of the comfortable hotels offered by Bag2Bag.

Ambience Mall

This voguish-looking mall usually bustles with residents of Gurugram without any difference. Ambience mall offers an extensive range of shopping choices where one can choose from the varieties of fashionable International and Domestic brands. This business district also houses some of the stunning pubs and the most sophisticated food court to enjoy various delicacies. Ambience mall enchants all kinds of people with its entertainment value such as hi-tech theatres and gaming section. Take delight in this groovy mall!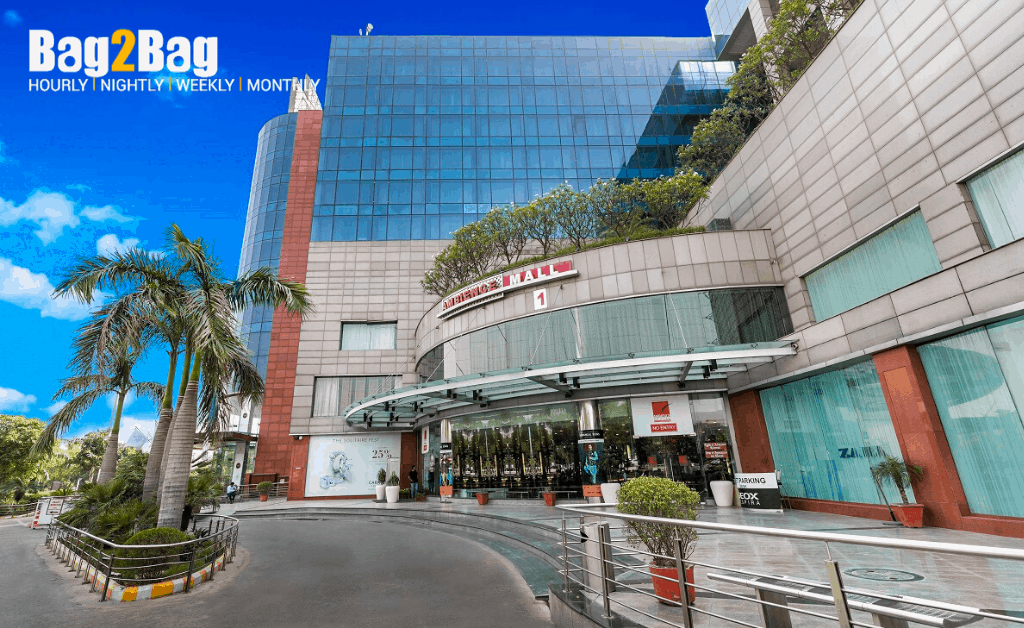 Sector-29
This is one of the most stylish and highly packed spots in Gurugram. Sector-29 provides the frisky aura with a number of bars, pubs, restaurants, and cafes. The place is as popular as posh shopping malls among the residents of Gurugram due to the presence of urbane food joints. This will make the people fend off the stifling office hours and go crazy for a while! Alluring furnishings and peppy soundtracks from the pubs will make a night more lively.

Gurugram is a prominent business district with a lot of development plans on-board. Plus, it is highly preferred among business travellers for its corporate appeal. Book a short and comfortable stay with Bag2Bag which suits your business lifestyle. Enjoy all the special amenities offered by Bag2Bag hotels.
Book Bag2Bag hotels, homes and experiences for quality accommodations from all over India with Bag2Bag website and app on android and iOS.