Table of Contents 
Introduction
Bleisure trips
Tech-enabled hotel booking
Integrating sustainable features into hotels
Working spaces for digital nomads
Wellness stay
Authentic stay experiences
Summary
Introduction
The hospitality sector upgrades itself frequently to cater to the new-gen travellers and avoid losing relevance. From introducing a wide range of complimentary services to ever-evolving features, hotels and resorts lure travellers to try new experiences. These six hospitality trends will soon explode in 2023 and have a positive impact while travelling.
The emphatic rise of OTA portals offers travellers the utmost freedom to customize their stay experiences. Bag2Bag has launched several one-of-a-kind facilities in the properties, including prepaid food, pay-by-hour booking, instant checkin and checkout, etc. Adding to the delight of travellers, Bag2Bag allow travellers to enjoy premium properties at hourly prices. With the constant reinvention of hospitality trends and focus on customer experience, Bag2Bag delivers the finest accommodation. 
Bleisure trips
Bleisure trips are a seamless way of blending leisure comforts into professional business trips. The trend of taking bleisure trips catches up among travellers for several advantages. Schedule year-end family trips with no hassles when you won't have to look for a separate date. Bring your family and close ones on the trip and double up the fun.
From finishing tasks on time and hosting business partners in the conference room to living in a homely environment, bleisure trips offer unmatched convenience. Fitting in a few more days during business trips would allow travellers to slow down and cherish more benefits. Besides accomplishing your routine business tasks, use all the leisure amenities available in the service apartments or homestays.
Experience additional privacy and freedom without any compromise. Don't limit your trips to board meetings and tech conferences. Extend the trip for a week or longer, explore local attractions and chill with your family.
Tech-enabled hotel booking
The hospitality industry demands constant innovation to deliver a high-quality hospitality experience for travellers. Post the scary pandemic-stricken phase, hotels have employed new features to ensure safety and cleanliness for travellers. Contactless checkin and checkout, digitalized payment services, accessing foods with a simple QR code scanning, etc., will suit the evolving hospitality needs of travellers.
Resolve queries at the front desk or access housekeeping services from the room with zero contact. Placing a smartphone or tablet in the hotel room will allow travellers to get more interactive with the hotel staff. Travellers can look for an extra layer of comfort with quick, simple and effective hospitality services
The emergence of OTA portals like Bag2Bag offers you the convenience of selecting from an array of hotel and homestay properties with a few simple taps. Customize your stay duration, prebook the food in handpicked hotels, pay online and relish the latest hospitality experiences. 
Integrating Sustainability into hotels
The alarming climate change gives hotels no option other than to include sustainable practices. Hotels can consider installing energy-saving sensors to streamline electricity and modern devices. Relying on renewable energy and using eco-friendly materials will help hotels reduce their carbon footprint and positively impact the environment. Abandon single-use plastic products and instead offer bio-degradable food packages in the hotels. Travellers will also have the ultimate satisfaction of contributing to a good cause. The pressing priority for the hotels is to switch to green and rethink the hospitality features. Implement touchless services to reduce paper usage and cut unnecessary costs.
Source farm-fresh ingredients at the in-house garden or local markets and practice healthy eating. Travelling locally and promoting regional hotel brands can offer you an unparalleled experience. Mindful travelling is the future that not only allows you to indulge in exciting experiences but also flourishes domestic tourism.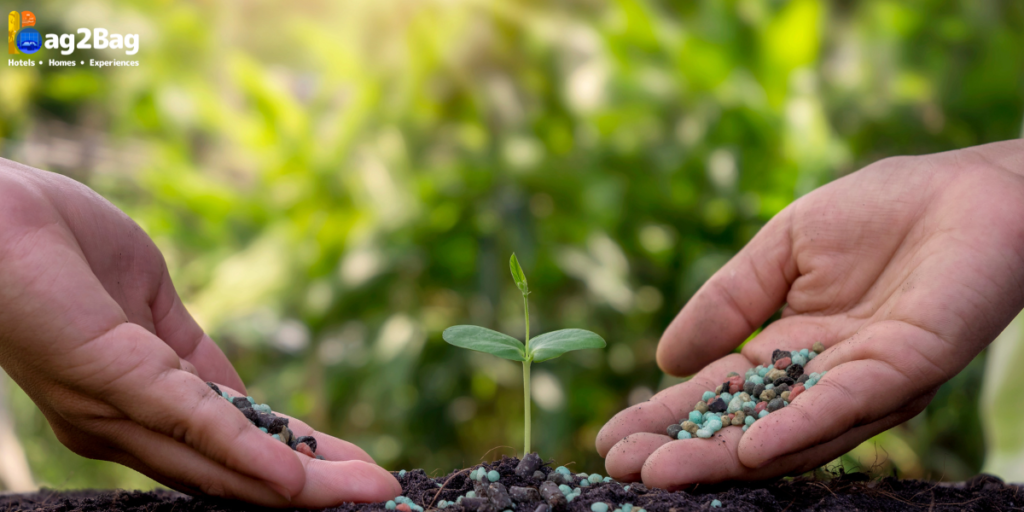 Working spaces for digital nomads
The advent of a hybrid and fully remote work model gives travellers the temptation to work from gorgeous locations. Beach people, mountain lovers, etc., can make use of this intriguing chance to explore places while managing a business or work.
Sit on your laptop while capturing the mystic charm of nature and savouring authentic dishes. Travel as a group, create a fun work culture and meet deadlines with no worries. Take your family along and enjoy it together. Choose from an assortment of intriguing outdoor and indoor experiences during your leisure time.
An alternative place to work, unwind and experience fun! Access the well-stocked facilities in the homestays or resorts in exotic destinations. The stable Wi-Fi and business-friendly amenities will make your workations smoother. Host meetings conveniently in the spacious conference room and fix your meals in the on-site kitchen. Get the joy of co-working with like-minded people in peculiar properties.
Wellness stay
People of this age desperately need to destress and break away from mundane routines. So, there has been a steep rise in self-care and wellness trips. Rather than looking at hotels as a place to doze off within confined spaces, travellers have begun to expect new experiences. Extend your stay in the best wellness retreats and rejuvenate completely for a week.
Rediscover the energy when you luxuriate in the herbal spa treatments in the wellness resorts and homestays in India. Access the revitalizing spa treatments, and enjoy soulful meditation amidst pristine natural surroundings and lip-smacking foods.
To fulfil the accommodation desires of modern-day travellers, Bag2Bag has accumulated several wellness resorts across India. Get holistic stay experiences in peaceful green villages and remote mountains. Bountiful nature surroundings, refreshing spa treatments and healing ayurvedic therapies will let you unplug and reconnect with nature. 
Authentic stay experiences
Cruising along the calm backwaters, staying amidst the eerie jungle, camping in golden dunes, cosying up in high-altitude mountains, tree house stay, etc. Travellers crave authentic hospitality experiences. Bag2Bag embraces new hospitality trends to engross Millennial and Gen Z travellers. You can now book wilderness resorts with Bag2Bag, go on a jungle safari and use all the unrivalled hospitality experiences. Also, Immerse in a gastronomical experience and rekindle the romance with your loved one in bedecked houseboats. 
With Bag2Bag, you have a chance to explore unexplored wonders and get enthralling stay experiences. The resorts and homestays come well-appointed with luxury facilities. Swim in the outdoor pool all day long and admire the scenic vistas! Exceptionally-curated spa therapies will comfort you endlessly. Add-ons like hill climbing, mountain biking, snorkelling, and paragliding will entertain you like never before. Stay in the picture-perfect surroundings with Bag2Bag.
Summary
Travellers can enjoy maximum flexibility and comfort with all these hospitality trends. It just keeps evolving to fit your needs in the best possible way.