The lockdown has wreaked havoc on people in India. Now, the people slowly begin to step out of their homes with a few relaxations in lockdown. There is no travel except virtually experiencing the places via fancy travel shows and books. So, to stay refreshed, people are eager to travel again and make a bond with the world. But, there is no denying that some people still worry about hitting the roads. The hospitality industry is ready to welcome tourists back as some destinations are reopening to tourists. Above all, the attractive destinations in India offer a memorable travel experience.
India is replete with fascinating destinations that people will love to travel always. Diverse culture, breathtaking landscapes, delectable food, modern cityscape in India combined to offer an amazing experience for travellers. If your favourite destination is opened now, pack the safety travel essentials and cherish the trip that you have missed for a long time.
Kerala
Touted as the god's own country, Kerala is adorned with sandy beaches, pristine backwaters, and lush mountains. You can indulge in the distinct food culture of Kerala. People love to stay in a boathouse or accommodating amidst the sprawling tea valleys when visiting Kerala. The place is famous for hosting several vibrant festivals throughout the year. You may set out for a romantic or family trip, the unblemished natural ambience of Kerala will leave you stunned. With a number of waterfalls and abundant biodiversity, Kerala is an abode of wildlife enthusiasts.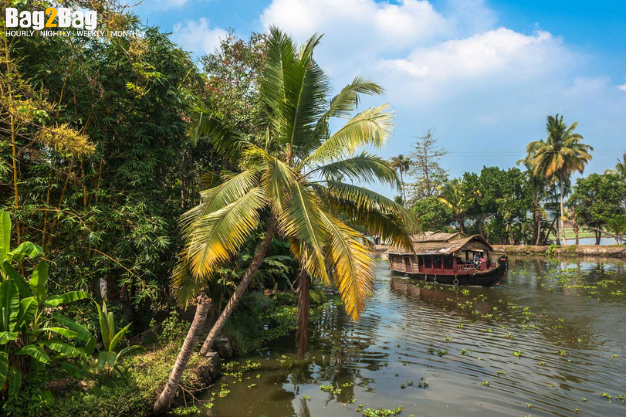 Goa
Fun, party, beaches, and a potpourri of seafood. That's all in one place, Goa! The place is well-known for boisterous nightlife and colourful surroundings. Goa blusters the ancient European-style forts and churches that you can admire endlessly. You can also sip the range of funky cocktails and Feni, Goa's authentic drink. Luxuriate in the unhurried atmosphere of Goa which is full of gleaming beaches and palm trees. The beach shacks in Goa offers a unique combination of cocktails and seafood. Goa is one of the states in India where gambling is allowed. A true paradise for party lovers and casino lovers! Book Bag2Bag hotels, homes and experiences for quality accommodations from all over India
Shillong
Shillong is considered as one of the enthralling hill stations in India. The craggy peaks of Shillong curl up amidst the dense foliage and stunning landscapes. Delightful flowers, trembling trees, glittering lakes make Shillong a ravishing destination. The native people of Shillong still upholds the ancient culture and exhibit the finer tradition through various festivals. Shillong is a blissful place for adventure maniacs with a range of sports. Ramble along the scary paths of the cave or enjoy the white water rapids in Shillong.
Mangalore
With authentic seafood dishes to taste, diverse culture to experience, deep blue sea to relish, Mangalore is an alluring destination. The amazing architecture further bedecks the streets of Mangalore. The place is a medley of splendid culture and natural charm! Travellers love Mangalore, especially for the tranquil atmosphere. Enormously spread sandy beaches offer a perfect atmosphere to relax in Mangalore. There is no dearth of adventure activities to keep the travellers engaged. Travellers also visit Mangalore for its spellbinding history.
Nainital
Nainital is a highly famed lake town in Uttarkhand. The place snug in the midst of packed greeneries and fragrant flowers. The mesmerizing Nainital attracts a flock of travellers mainly for Naini Lake and Naina Devi Temple. Besides the pious ambience of Nainital, it also flaunts various choice of adventure sports. Mall Road in Nainital is a stunning place for food lovers and shoppers. There is no wonder that Nainital is always being a go-to hill station for travellers.
India offers a beautiful mix of hill stations, coastal areas, and natural spots. Once the lockdown ends completely, just pay a visit to fascinating destinations in India! Bag2Bag offers a decent number of hourly hotels all across India.