International Women's Day(IWD), 8th March, is dedicated to all the women living across the globe. The month of March holds significance in supporting women's empowerment. This day vouches for creating a more progressive and unbiased world for women. It's all about valuing the contribution of women to this society. The day inspires everyone to move towards the ultimate goal of achieving gender equality in all walks of life. Moreover, International Women's Day honours the splendid efforts of women across social, cultural, and economic fields.
Every year, United Nations commemorates International Women's Day with specific themes. The International Women's Day 2022 Campaign theme is #breakthebias. Also, to celebrate the women who care about climate change, United Nations marks this day with the theme, "Gender Equality today for a sustainable tomorrow".
Being the change
International Women's Day is celebrated on 8th March, every year, to advocate the upliftment of women in all sectors. We have the collective responsibility to acclaim the achievements of women across fields. It all starts with a simple "Thank You"! Above all, the day becomes inevitable in promoting gender equality and ultimately bridging the gaps. For instance, business landscapes and corporates should embrace inclusive and safer working places for Women. It is a day to encourage women to take up leadership roles and ensure that women are treated equally, and with respect. This is where the future lies for women.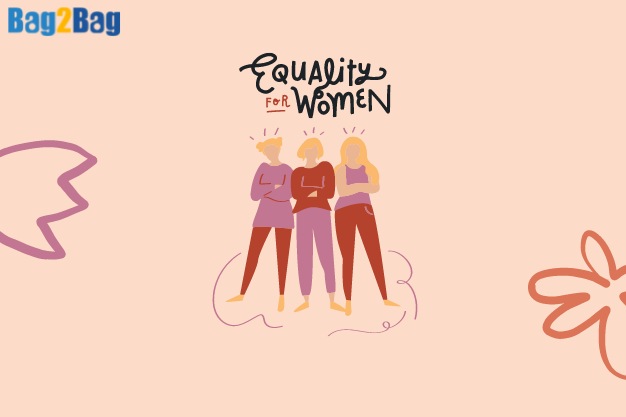 Start an honest conversation
Take part in local events or social media conversations that promote equity for women. It is of utmost importance to make people of all genders participate in exchanging conversations. Involve both men and women to work towards the common goal and achieve significant progress. So, everyone will understand the real purpose of celebrating women's day. Take a giant leap towards attaining gender equality everywhere.
Encouraging women entrepreneurship
From managing small-scale local businesses to running reputed corporate companies, women leaders excel in the fast-paced business landscape. They lend a sizeable contribution to socio-economic development. Also, women hold high-profile jobs and offer different dimensions to the leadership group in the top companies. Buy any products or services from female-owned companies all year around. Above all, spread the message to your friends and colleagues to embolden several women-centric businesses. Let the female-driven economy prosper!
Celebrate women in your life
It's worth celebrating and appreciating the women you have come across in your life. Remember the sacrifices, love, care, empathy, compassion that helped you get through tough times. Express your gratitude and show them how important they are in your life. In addition, arrange special parties, take them to places they love to visit and turn this occasion into a memorable one. Bring a smile to their faces!
May this International Women's Day 2022 serve its true purpose and inspire everyone to participate in thought-provoking conversations. To be a part of this special occasion, Bag2Bag Rooms offer coupon code "B2BWOMENSDAY". Get up to INR 200 offer while booking a stay with us. Women can book the Pay per use hotels for both intracity and intercity usage. An affordable, safe and convenient stay for women travellers!
*Offer valid till March 9th, 2022
Book Bag2Bag hotels, homes and experiences for quality accommodations from all over India with Bag2Bag website and app on android and iOS.