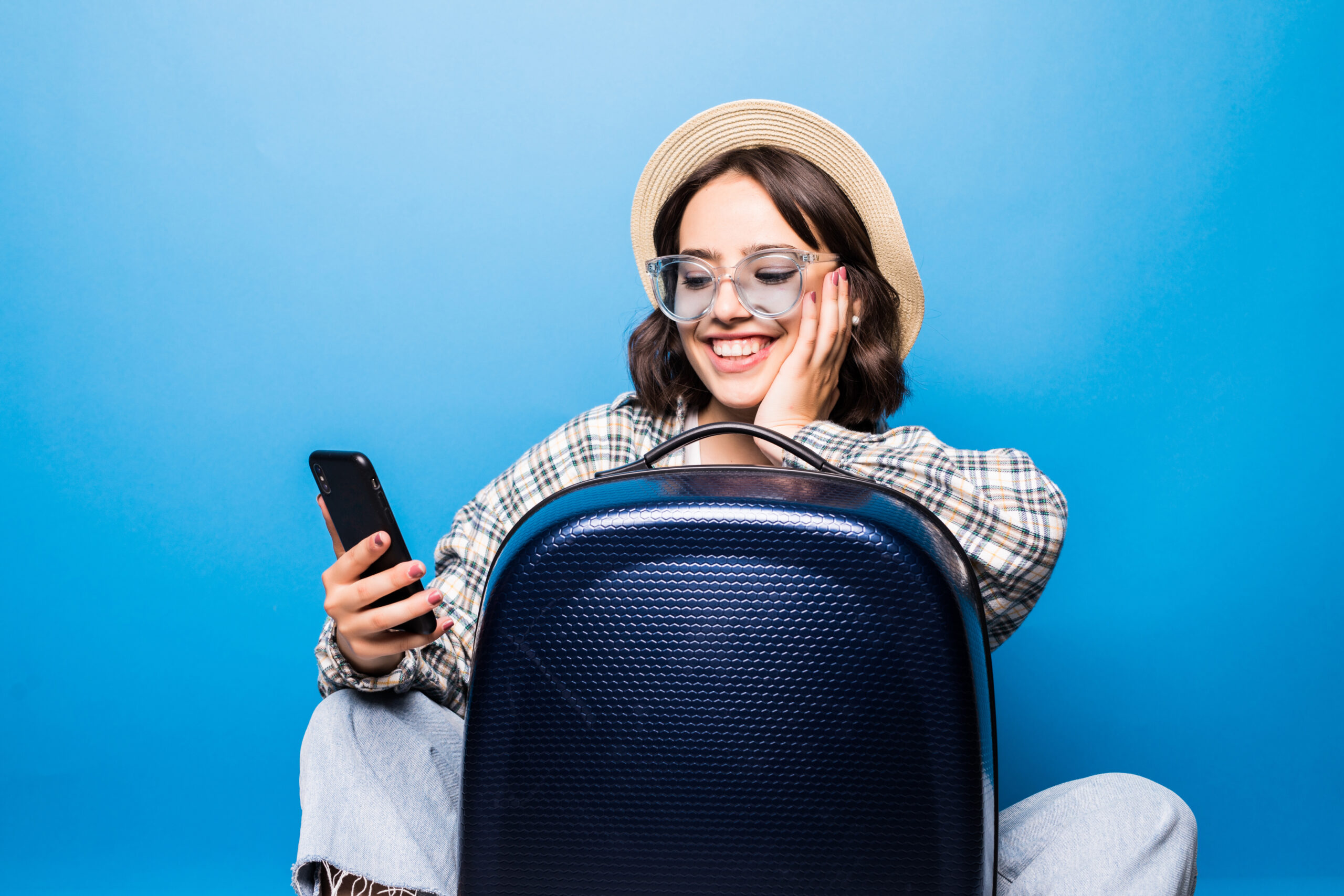 Introduction:
Selecting the right place to stay can be a tiring task. Are you ready to say goodbye to the hassle of scrolling multiple apps to book your stay?
Then, let me tell you, there are tons of choices out there!
So, how do you navigate through this wide array of options?
How can you determine which place is the perfect fit for your stay?
Fear not! I'm here to guide you through the process.
Curious to discover the secret to a hassle-free stay on your upcoming trip?
Look no further, as you're about to find out the ideal solution in this blog.
Prepare yourself for some helpful insights that will simplify your travel plans.
The Search for the Best App
You're determined to plan your dream vacation, choose your destination, and set a budget!
But, what is missing?
You might be looking for the perfect app to book your stay.
With countless booking apps out there, how do you choose the right one?
Your Ultimate Accommodation Booking App
A user-friendly interface, comprehensive search options, top-notch safety measures, and exclusive discounts—all wrapped up in one powerful app.
That's Bag2Bag for you! A leading digital platform in India, for all your accommodation options.
Whatever your travel style may be, this booking app is here to save the day!
Wondering what makes them the best choice for all your accommodation needs?
Defining your Travel Needs
It is understood that every traveler has unique preferences.
Whether you're a budget-conscious backpacker or a luxury seeker, it has something for travelers of all kinds and ages.
With a vast range of accommodations to choose from, you'll find options that perfectly match your travel style and budget.
Let's take a moment to understand your travel needs…
Are you a budget traveler? Or someone seeking a luxurious escape?
Bag2Bag has a myriad variety of stays varying from budget homestays to luxury resorts and family-friendly to business accommodations.
Knowing your travel style will help to narrow down your accommodation options.
Comment below and let me know your travel style! Whether you are a budget traveler or a luxury seeker?
So, don't hold back! Let me know your travel style in the comments below, and will suggest the best accommodations that perfectly align with your desires.
Superpowers of the Booking App
Hey there! Let me tell you why this booking app is absolutely awesome.
Check out these amazing perks that will make you go, "Wow!"
1. Flexible Hourly stays
With this online platform, you can book hotels by the hour!
Yes, you heard that right.
Hourly stays are a game-changer for those who don't need an extended stay but rather prefer to stay only for the time they actually need.
Saving money while getting a fantastic place to stay? Isn't that great?
Imagine the convenience of having a cozy room to freshen up, catch a power nap, or even get some work done during those long layovers or business trips.
Bag2Bag understands that flexibility is key when it comes to travel, and they've got you covered.
But wait, there's more!
This online booking platform goes beyond just hourly stays.
They also offer flexible check-in and check-out options.
It's perfect for those who want to explore a city without lugging around their bags or need a quiet space for meetings or interviews.
So, let's dive deeper and explore why this app stands out from the crowd…
2. User-Friendly Interface
We all know that nobody wants to waste time wrestling with a clunky app, right?
Gone are the days of getting lost in a maze of confusing menus and options.
Look for an accommodation app with an interface that is smooth and simple.
Sometimes, we all need a little guidance when it comes to choosing the perfect accommodation.
A user-friendly booking app understands this and offers personalized recommendations based on your preferences and past bookings.
Features like easy navigation, intuitive design, and seamless search options are key!
From searching for accommodations to selecting dates and making payments, everything is designed to be intuitive and easy to understand.
3. Comprehensive Search Options
Imagine, you're scrolling through an app, searching for your dream accommodation.
You want filters that can sort by price range or even specific needs like couple-friendly or pet-friendly stays.
Want to find accommodations near popular landmarks?
Looking for amenities like a pool or a fitness center?
That's the power of comprehensive search options!
It's all about making your travel experience seamless and tailored to your preferences.
So, which search filters are a must-have for you? Let us know your preferences!
4. Safety and Security First
When it comes to booking accommodations, safety and security should always be a priority.
Trustworthy apps prioritize their users' well-being.
Hence, your safety is Bag2Bag's top priority.
Every accommodation listed on the app undergoes a verification process to ensure that you have a secure and worry-free stay.
In addition to that, it offers secure payment options, verified reviews, images, and reliable customer support to help you out.
After all, you deserve the peace of mind during your entire travel and stay process.
5. Exclusive Deals and Rewards
So, are you ready for some extra perks?
What if an app goes the extra mile to reward its users?
By using this booking app, you gain access to exclusive deals and discounts, saving you money on your accommodations.
Plus, the more you book, the more rewards you unlock—making your adventures even more exciting!
So, It's time to unlock those hidden benefits!
Have you ever received a super saver coupon while booking your stay?
All you have to do is check out the website for more deals and coupons.
It's like unlocking a secret treasure box of savings!
Go on, it's time to treat yourself to the ultimate savings this app has to offer.
6. Accommodations with Food and Beverages
Still, do you want something more unique?
Have you ever considered the added perk of having delicious food and refreshing drinks right at your fingertips?
Travel enthusiasts are now looking for more than just a cozy room!
They want an experience, something that will engage all their senses.
So, why settle for ordinary accommodation when you can have the perfect blend of comfortable rooms and exceptional meals with the perfect stay-booking app?
With just a few taps, you can pre-book your desired meals and drinks, and that too without even stepping outside your accommodation.
So, cheers to unforgettable stays filled with delectable treats and delightful sips!
Conclusion
Now, I think it's time for you to give the Bag2Bag hotel booking app a whirl. 
If you're ready to take your travel experience to a whole new level of convenience and flexibility, then look no further than this app.
Say goodbye to rigid check-in and check-out times, and embrace a world of on-demand accommodations tailored to your schedule.
You can also download the app which is available in Android as well as iOS.
Browse through a wide range of accommodations available in your desired location, and book your stay in just a few taps.
Just unlock a whole new realm of stay options now!
So, have you ever tried any booking apps before? Share your experiences, questions, or any other thoughts in the comments below. We'd love to hear from you!