Spacious area with multiple rooms
Couple-friendly and pet-friendly spaces
Bonus Benefit: Enhanced Flexibility for Extended Stays
Introduction
Bangalore is a booming metropolitan city filled with opportunities. Many people visit this city for their jobs, business conferences, exams, medical reasons, and many more. These visits can often result in a long stay in Bangalore and raise a need for affordable accommodation. However different travelers can have different requirements. For instance, unmarried couples traveling here for career opportunities look for couple-friendly service apartments while students on the other hand look for more economical alternatives. Business travelers also search for luxurious and comfortable accommodations in the city. This is where Bag2Bag comes into play offering quality service apartments in Bangalore for all such needs.
Since the emergence of service apartments people have been skeptical about these establishments. The lack of knowledge regarding the purpose these accommodations serve has not helped the case. Hence this blog will guide you with 5 reasons why travelers must choose service apartments in Bangalore for rent especially when they are planning an extended stay in the city.
Affordable accommodation
These establishments are ideal for travelers visiting Bangalore for an extended period. There could be many reasons for this such as extensive medical treatment, relocating for a new job, etc. Under such circumstances, these affordable service apartments in Bangalore prove to be a boon. These apartments are conveniently placed in major localities nearby hospitals, IT hubs, and educational institutions providing convenient accommodation.
On average these establishments are cheaper than hotels and resorts because of the way they are rented out. Typically these are 2 bhk service apartments in Bangalore
that allow accommodation to people only for a longer duration and can also be occupied by multiple people due to the availability of 2 rooms. This results in a larger source of revenue for the apartment owner leading to a reduction in cost per head by 60-70% compared to hotels.
Hence, for a long stay, service apartments in Bangalore prove to be an ideal choice. An additional advantage to these establishments is that they are available on the Bag2Bag portal. Here individuals can reserve these service apartments in Bangalore for monthly rent in a hassle-free manner. Also, these monthly bookings are offered at a pre-discounted rate than their daily and weekly prices providing even cheaper accommodation.
Safety and privacy for guests
Some of the primary reasons why people prefer to stay in these establishments are because of the safety they offer alongside privacy. The added benefit to this is that these establishments are present in all major localities of Bangalore. With Bag2bag travelers can easily book safe and secure service apartments in Indiranagar, Koramangala, HSR Layout, Jayanagar, BTM Layout, Whitefield, Marathahalli, and so on.
Safety
Security is one of the most crucial aspects guests are concerned about when booking service apartments in Koramangala or any other locality of Bangalore. Thus, Bag2Bag offers professionally run service apartments that provide its guests with adequate security in the best infrastructure. First of all, these are independent units offered in gated complexes. 24-hour security staff is also present in these establishments who ensure that residents are protected. They are also located in a safe and well-lit area. Secondly, these apartments have CCTV surveillance. Finally, These service apartments offer full electronic security with key cards for apartments, electronic locks for entry and exit, grills and bars for windows, etc
Privacy
Service apartments offer more independence and privacy than hotel rooms. These are independent units that offer travelers private space to relax and unwind. Most solo travelers opt for 1 bhk service apartments in Bangalore because of their facilities. These apartments have soundproof walls, a good set of curtains, and mood lighting allowing guests to personalize their space and stay in solitude.
Spacious area with multiple rooms
Service apartments offer wider spaces than hotel or resort rooms. These apartments include a living room, kitchen, bathroom, dining areas, jacuzzi, and 1- 2 bedrooms depending upon the apartment you choose. Accommodations in such flats are perfect for those who don't like tiny hotel rooms. Bag2Bag offers their guests the best service apartments in Bangalore that are both spacious and economical. Such establishments are ideal for those relocating to the city or planning a long stay here with family. Here kids can enjoy the wide space to play while parents can have peace and quiet in the bedrooms. Some of these service apartments also have large balconies where you can enjoy your tea and coffee during an extended stay in Bangalore.
World-class amenities and services
One distinctive feature that differentiates service apartments from other generic accommodations like hotels and resorts is the amenities offered by them. Guests can conveniently opt for these fully furnished service apartments for rent in Bangalore and enjoy hotel-level services in a homely environment.
Amenities
Most of these service apartments have fully furnished interiors ranging from modern to antique. These establishments are also equipped with modular kitchens that include utensils, crockery, cutlery, glassware, microwave, convection oven, grill, fridge/freezer unit, dishwasher, and kettle. Besides this, guests can also expect their Bangalore service apartments to have TV, laundry facilities like washing machines and dryers, parking, communal on-site gyms, swimming pools, restaurants, and conference rooms. This proves the ability of these apartments to offer all the comforts of home away from home.
Services
As the name implies these apartments offer different services to their guests. Guests can expect free Wi-fi in these establishments whose cost is covered in their booking. These serviced accommodations also have in-house maintenance teams that offer 24/7 assistance. Cleaning service, housekeeping, laundry services, and complimentary breakfast for all guests are also available in budget-friendly as well as luxury service apartments in Bangalore. Professionally maintained service apartments ensure that service personnel is available 24 hours a day, 7 days a week for their guests providing a truly comfortable stay.
Couple-friendly and Pet- friendly spaces
Couple-friendly service apartments
When it comes to finding safe and judgment accommodations in the city, the first thing that pops into our mind is a couple friendly service apartments in Bangalore. These apartments are located in a safe and secure area of the city. Bag2Bag understands the acceptance younger and unmarried couples want in their life. Thus, keeping the needs of these couples in mind Bag2Bag offers affordable and safe service apartments in Bangalore for unmarried couples. These service apartments offer a home-like environment for couples to enjoy some alone time. Here couples can enjoy meals cooked by in-house chefs in the mood lighting for a truly romantic stay.
Pet-friendly service apartments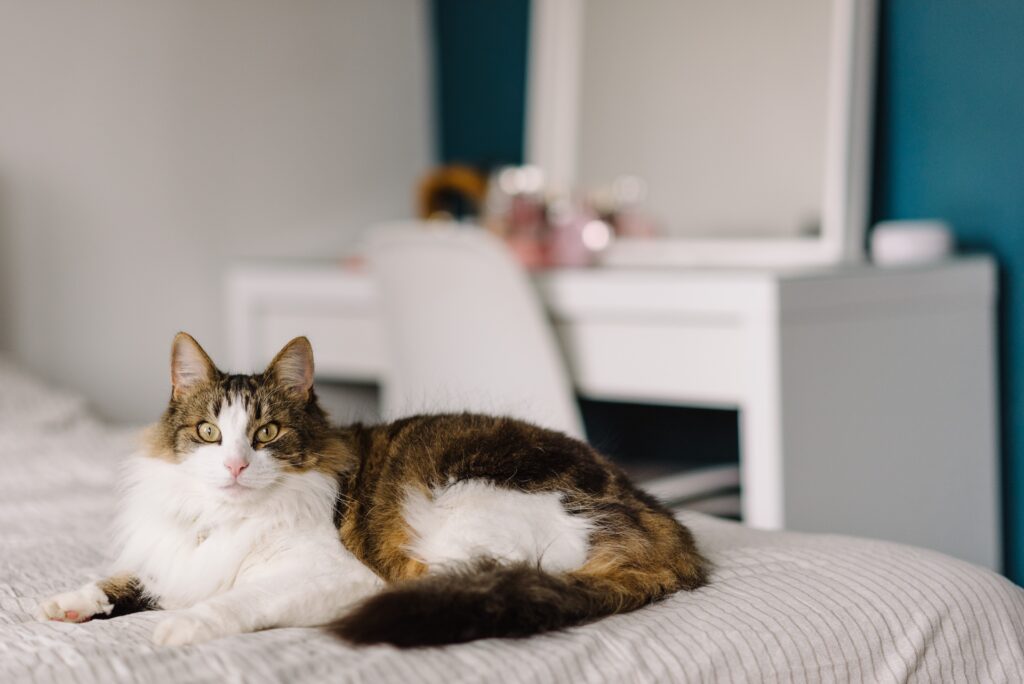 Pet owners are well aware of the struggle they must face when traveling with their animal friends. Most establishments don't welcome pets on their premises and it's heartbreaking to leave these cute furry animals at home during long travels. Luckily for you, Bag2Bag offers a wide range of pet-friendly serviced apartments in Bangalore so you don't have to be separated from your animal friends. These accommodations have wide spaces for your pets to run around and the in-house cleaning staff takes care of any mess they might create. Hence, with Bag2Bag you can finally travel with your pets to Bangalore conveniently.
Bonus Benefit: Enhanced Flexibility for Extended Stays
An exceptional advantage of selecting service apartments in Bangalore for extended stays lies in the unparalleled flexibility they provide. Whether your visit extends for several weeks or spans several months, these apartments ensure utmost convenience and comfort. Catering specifically to longer-term guests, they allow you to settle in and establish a home away from home.
With these distinguished and luxury service apartments in Bangalore, you are granted the freedom to determine the duration of your stay based on your unique requirements. Whether you are a student, a working professional, or a discerning traveler seeking an extended sojourn, these apartments offer highly adaptable rental options. Seamlessly extending your stay or adjusting its length in accordance with your evolving plans becomes effortless, imparting tranquility and sparing you the hassle of perpetually searching for new accommodations.
Furthermore, service apartments diligently furnish all indispensable amenities and services to cater to your needs throughout your prolonged residency. From fully equipped kitchens to convenient laundry facilities, you relish the ease of possessing a functional living space that harmonizes with your daily necessities. Such flexibility allows you to maintain your personal routine, self-cater, and relish an empowering sense of independence—an invaluable attribute particularly cherished by those who find themselves in Bangalore for an extended period.
Whether your presence in the city is motivated by professional obligations, educational pursuits, or personal reasons, the adaptability and convenience of service apartments render them a supremely judicious choice for a prolonged stay in Bangalore. The extensive array of service apartments available ensures the possibility of discovering an option that aligns with your preferences and budget, while providing the unparalleled comfort and convenience of a fully-equipped, homelike environment.
Summary
This garden city of India has a lot to offer. Bangalore's thriving metropolitan lifestyle blending with its cultural heritage is a sight worth witnessing. Its growing IT hubs, educational institutions, and medical facilities have skyrocketed the demand for service apartments to stay in Bangalore. Hence, Bag2Bag has come up with affordable service apartments ideal for all kinds of travelers. These establishments prove safe and private spaces to their guests with wide spaces. Service apartments here are also equipped with world-class amenities and offer convenient stays in a couple-friendly and pet-friendly environment. So, book your stay with Bag2Bag today!